Welcome to
Bistrot Margaux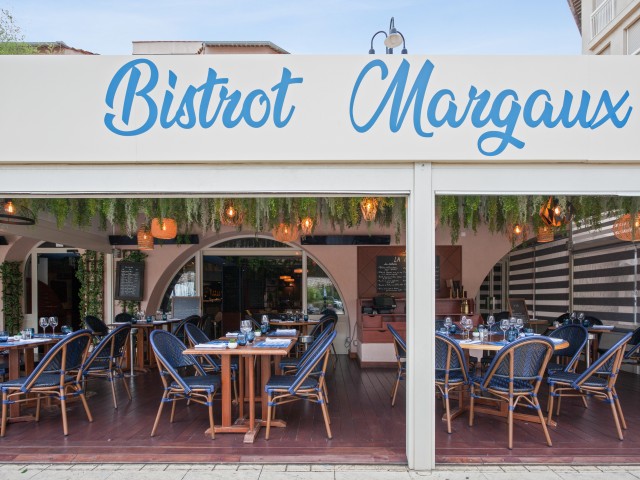 Bistrot Margaux
Welcome to YOUR Bistrot

The place: Discreetly installed in front of the port Vauban, behind the stone archways, the Bistrot Margaux welcomes you in its room, in veranda or on its sunny terrace.
The atmosphere: Here, we mock trends, we do in tradition and simplicity. A counter, wooden tables, bookcases, old-fashioned earthenware and an amazing slate. The atmosphere is light and timeless, punctuated by timeless French songs. That's enough to feel good, like at home.
The cuisine: Chez Margaux, no card, but a slate constantly renewed: The pâté crust, gizzard salad, veal blanquette or andouillette 5A ... The plate obviously puts tradition in the spotlight with simplicity and generosity.
We are not left at the end of the meal with gourmet desserts: Norwegian omelette flambée Grand Marnier, crème brulée with rosemary or pie of the day.
The wines: the menu is rich of confidential wines, also served by the glass or Lyonnaise girl. Again, the prices are small, for your pleasure.
So welcome back to the simple pleasure of a Bistrot table ... as before.
Bistrot Margaux pub ANTIBES
General information
Services
WiFi, Terrace, Veranda , Disabled Access, Privatization possible, Birthday Events, Event Planning
Payment methods
Debit Card, American Express, Holiday Vouchers, Visa, Cash, EN - Titres restaurant, Eurocard/Mastercard, Restaurant Ticket
Opening hours
Bistrot Margaux
Mon

-

Sun

12:00 - 14:30 19:00 - 22:30